The impact of the Covid-19 pandemic is being felt around the country and the world.  Due to physical distancing concerns with mass gatherings including conferences, and the Federal and Provincial health advisories and travel restrictions being enforced, SARVAC regretfully announces that SARSCENE 2020 in St. John's, Newfoundland and Labrador, from October 29 to November 1, 2020 is now cancelled.
We appreciate your ongoing loyalty to the annual SARSCENE national conference and thank you in advance for your understanding. The Covid-19 outbreak is unprecedented and very concerning for all, and the safety and wellbeing of our attendees and exhibitors must come first.
Stay tuned for more information on SARSCENE 2021 in Saskatchewan.
SARSCENE 2020 CANCELLATION ANNOUNCEMENT
The National Criteria for Ground Search and Rescue are compromised of three levels. MORE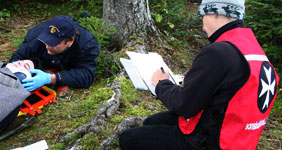 AdventureSmart is a national program dedicated to "Get informed and go outdoors" MORE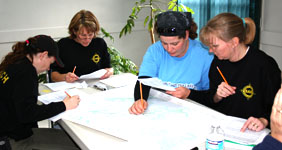 Want to know how to volunteer or help out? Find a contact from across Newfoundland & Labrador MORE